CORNUCOPIA KN135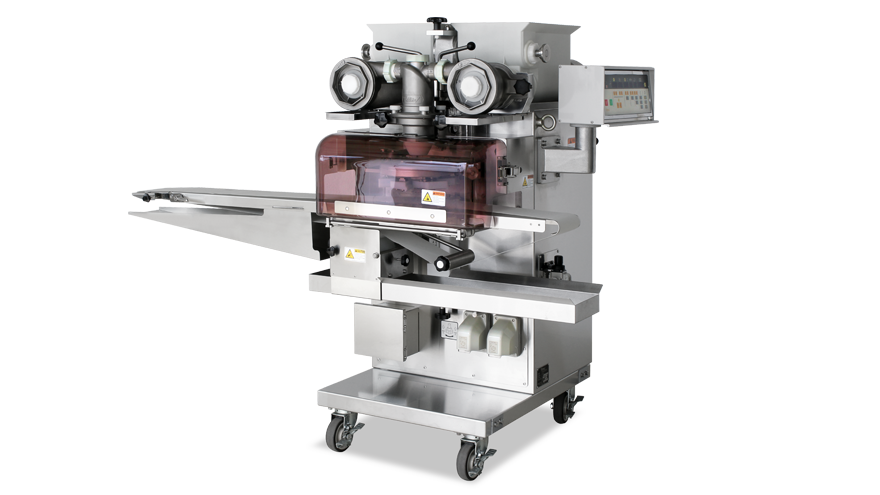 Encrusting Machine

Single-row model
The CORNUCOPIA KN135 is a handy encrusting robot with its compact and washable body. Experience the wide range of production of confectioneries to prepared foods. 100 pcs./min(max.) production speed. Product Weight Range is 10 – 250g.
Features

Photos and videos may describe the features of similar models.
Some of the exterior, such as the safety cover, may be different from the actual model.
Thank you for your understanding in advance.
High quality products can be produced !
From prepared foods to confectioneries, the CORNUCOPIA KN135 encrusting machine is applicable to wide varieties of food materials. Equipped with a new type encruster (Patent), high-quality products can be uniformly created. Large products (spherical encrusting) in the weight of 250g per piece can be produced. Besides, by adding optional devices such as the Solid Feeder and Double Filling Feeder, this machine creates a further variety of high-value-added products.
Various forming capacities
Continuous Cylinder Extrusion
Weight, Length, and Encrusting Ratio are changeable as required