DOUBLE LANE CORNUCOPIA WN155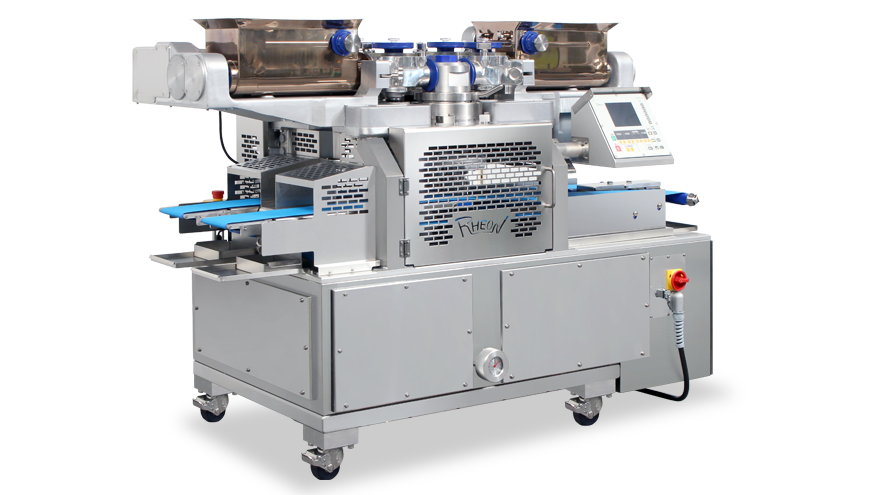 Encrusting Machine

Multi-row model
Produces a wide variety of confectioneries and savory foods from all over the world. 12,000 pcs./h(max.) production speed. Product Weight Range is 10 – 250g.
Features
High spec and high productive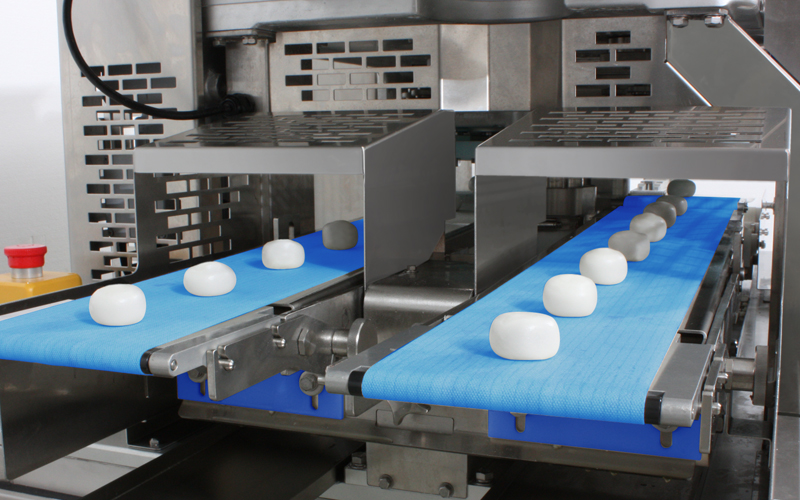 High quality products up to 12,000 pieces per hour. Damage-free extruding system ensures high quality products. Further improved hygienic design; stainless cylinder, sanitary screw drive shaft, and enhanced waterproof main body.
Two belts in one row
By using the 'two belts in one row' option, high speed production of small products lands on the belt consistently and stably. Furthermore, since it is possible to uniquely control the up and down mechanism of the conveyor, it can encrust filled products beautifully.

Various options
Additional Hopper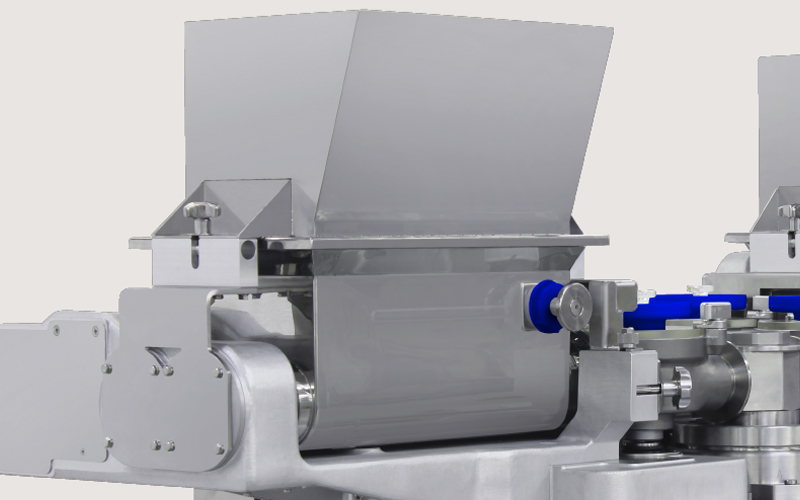 Allows for the feeding of larger amounts of dough or filling. (Capacity with supply-increasing hopper installed: 40 L)
Dough Pusher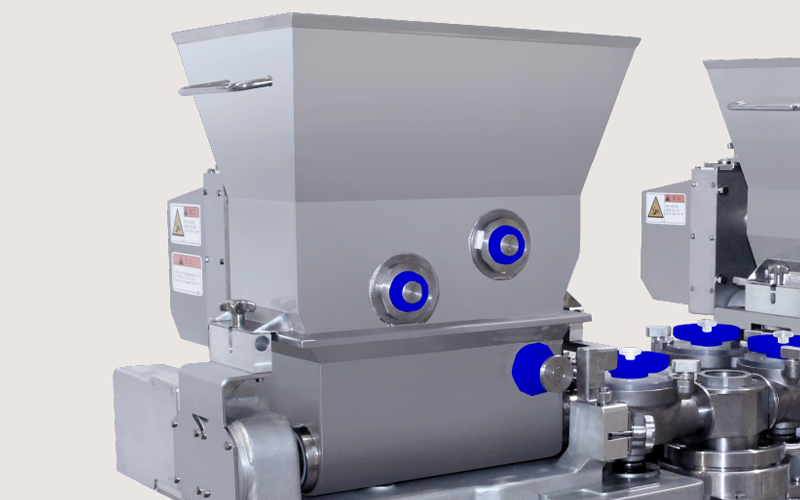 This device not only allows larger amounts of dough or filling to be fed into the machine, but also makes the feeding process smooth. (Capacity with dough pusher installed: 45 L)
Dough Supply Lifter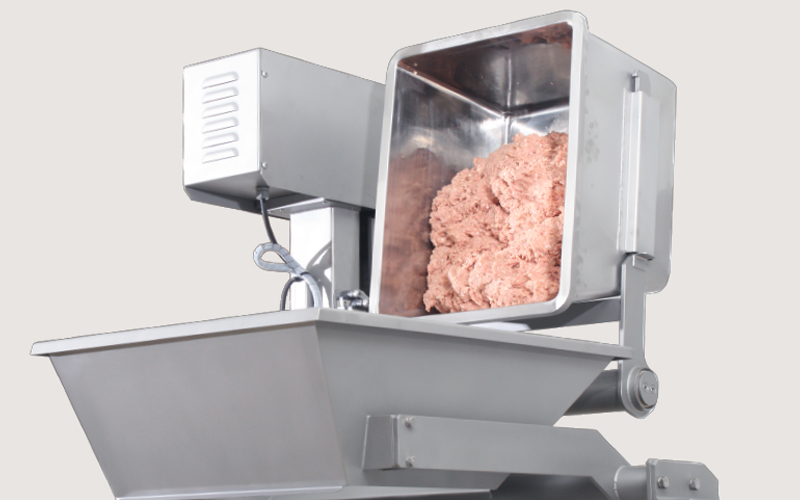 The supply wagon can be raised and lowered with the push of a button, allowing dough or filling to automatically be fed into the hopper.