V4-Twin Divider 1000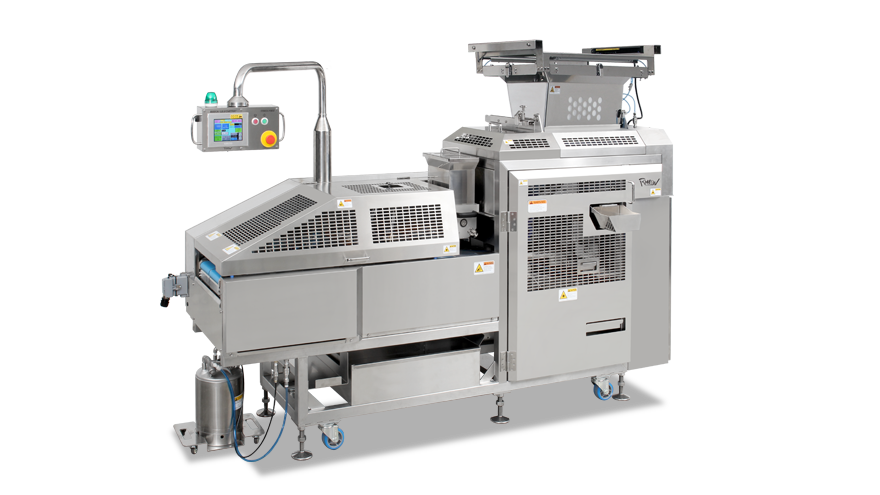 Bread making machine

Unit machine
The Twin Divider accurately portions the dough sheet at a desired weight or length. Ideal for production of smaller products
Features
Gently and Accurately Divides Dough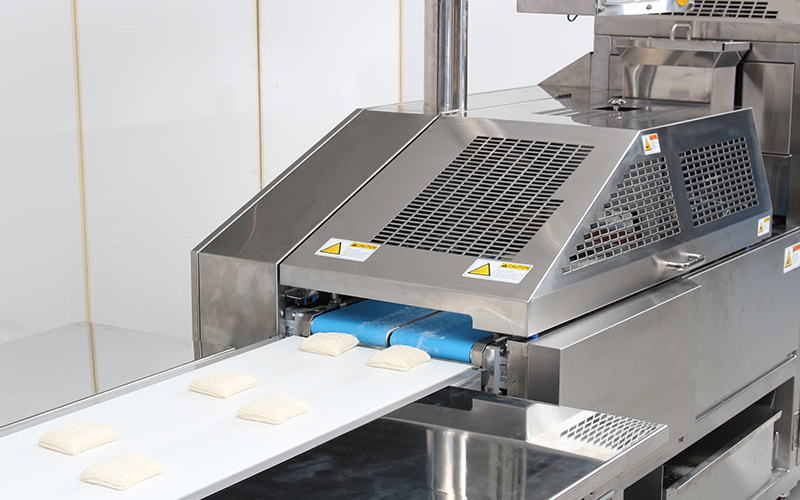 The Twin Divider accurately portions the dough sheet at a desired weight or length. Its GRAVIMETRIC cutting system is operable with 1 or 2 lanes, which allows wider portioning range from larger products by 1-lane to smaller products by 2-lane cutting. Also, the machine is used not only as a divider, but can be utilized as a component machine of an automated production line by adding secondary forming machines. The STRESS FREE System makes it easy to produce natural yeast breads and additive-free breads.
Changeable Roller Width and Adjustable Thickness

Dough width adjustment made easy by just switching the V-Rollers.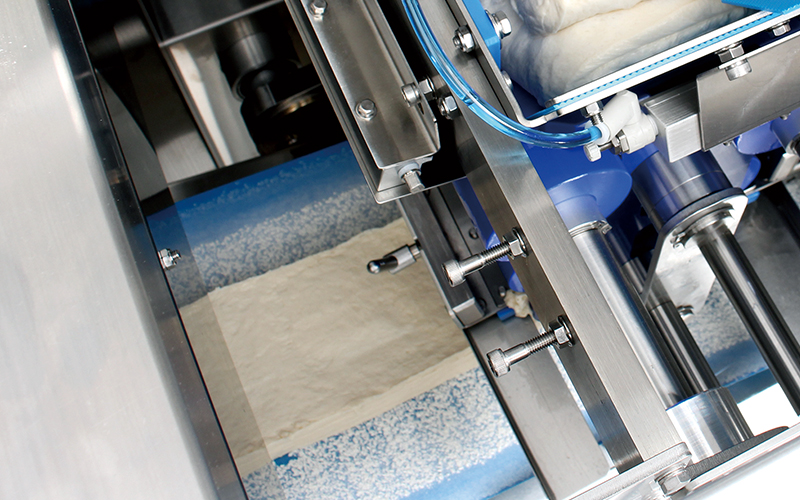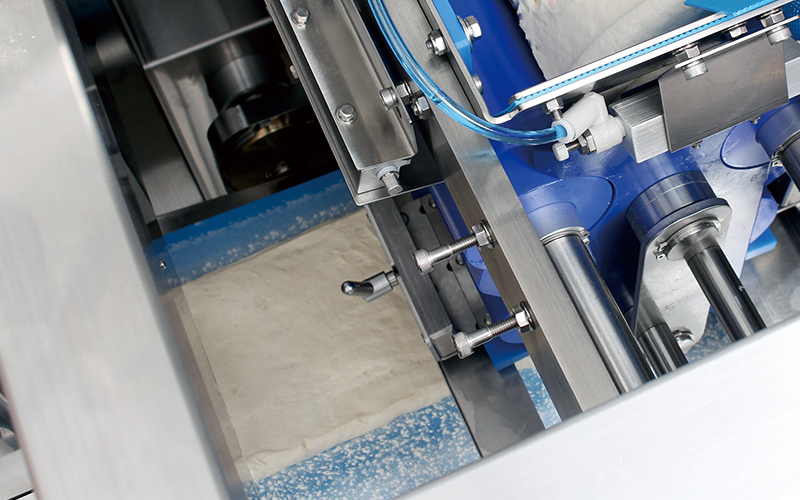 Accurate Weighing and Cutting System
Select from 1 or 2 rows without switching blades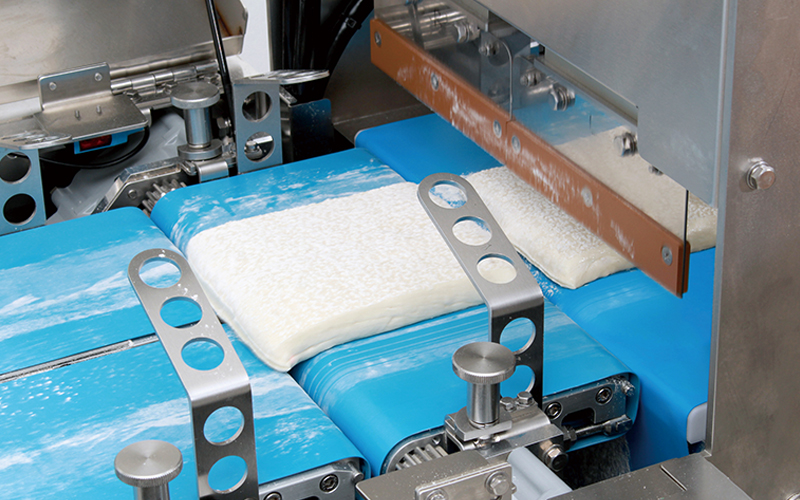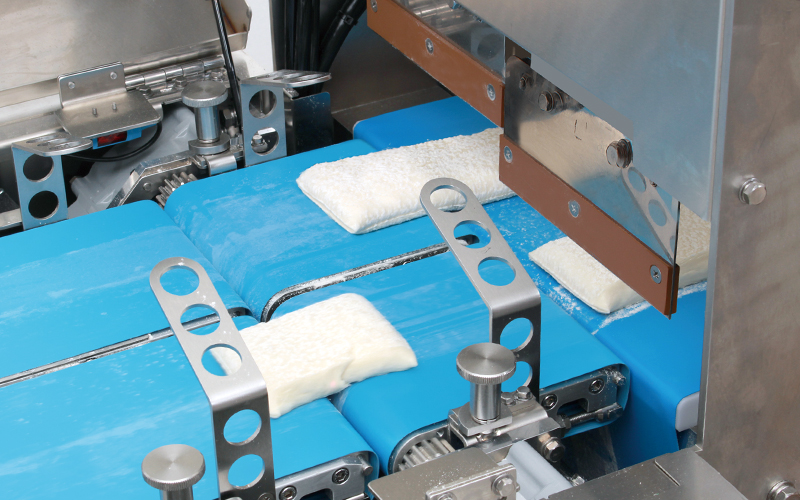 Accurate Weighing and Cutting System
Select from 1 or 2 rows without switching blades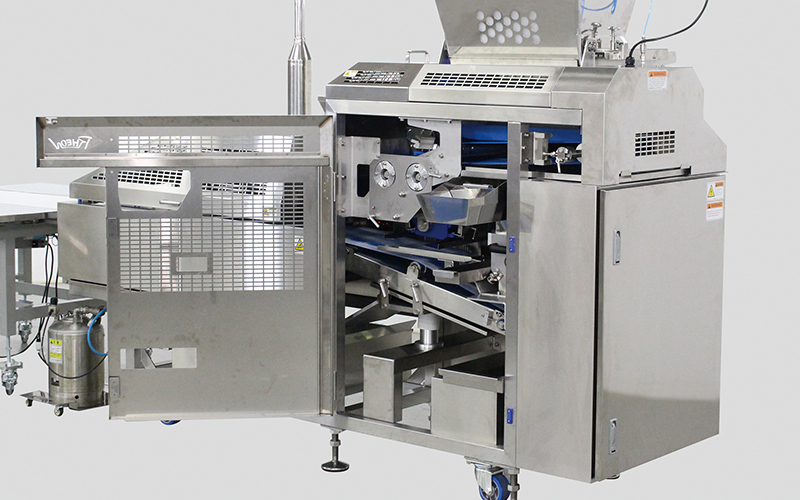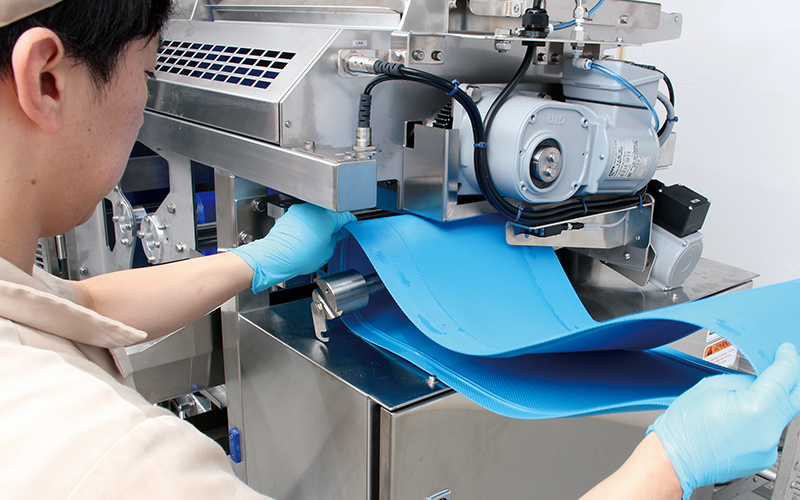 Conveyor belt and parts can be easily removed or installed