V4-Artisan Bread Line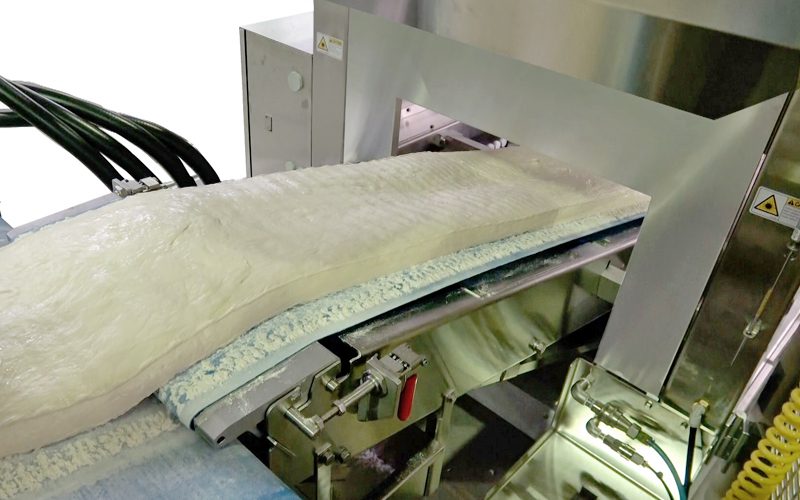 Flex V4 Dough Feeder
By utilizing "STRESS FREE" technology, the bread dough fed into this machine is discharged continuously at a constant width and thickness without being damaged.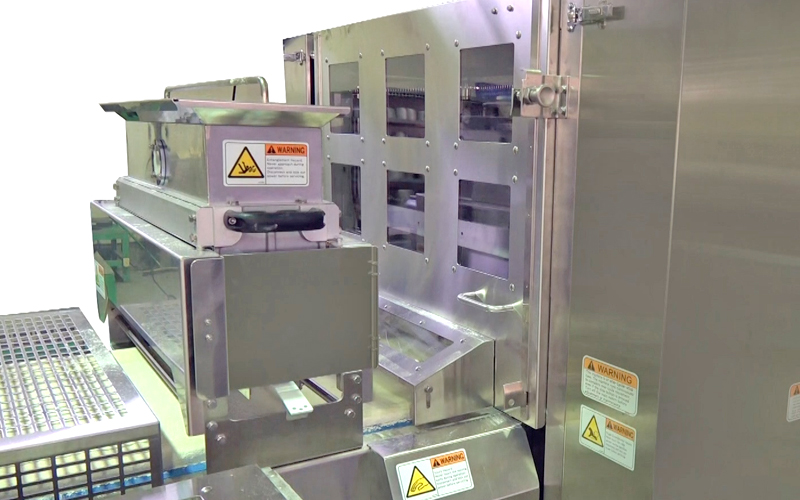 Cross Roller and High Speed Stretcher
The Cross Roller and High Speed Stretcher adjust the width and thickness of the dough sheet. The dough sheet is formed to best suit the specifications of the product being produced.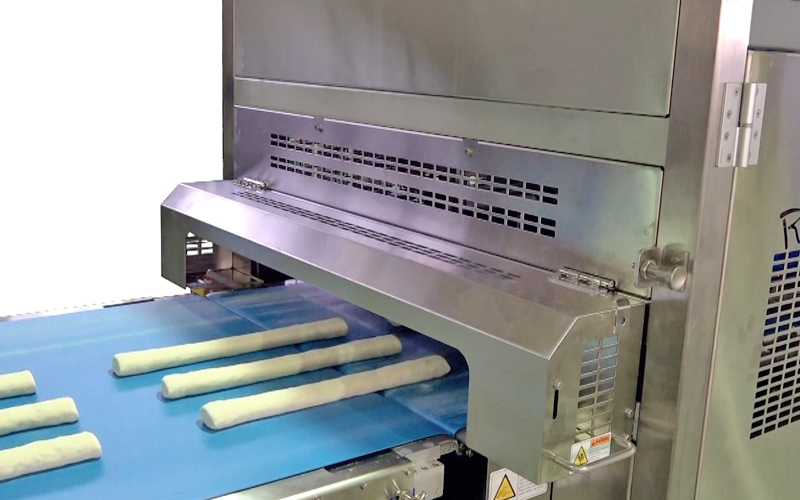 Weighing and Cutting
The dough is cut to the specified weight.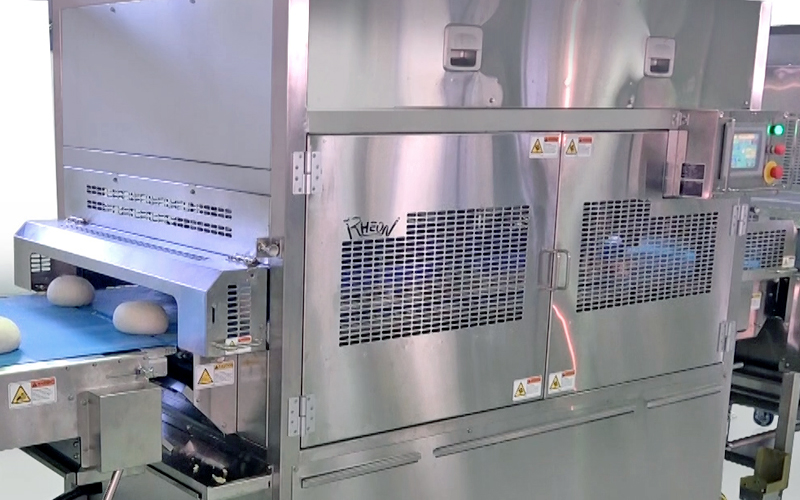 2 Lane Punch Rounder
Automatic dough rounder for a wide range of bread. Quick change of products and shapes such as ciabatta or baguette by using "Bypass Mode"- setting.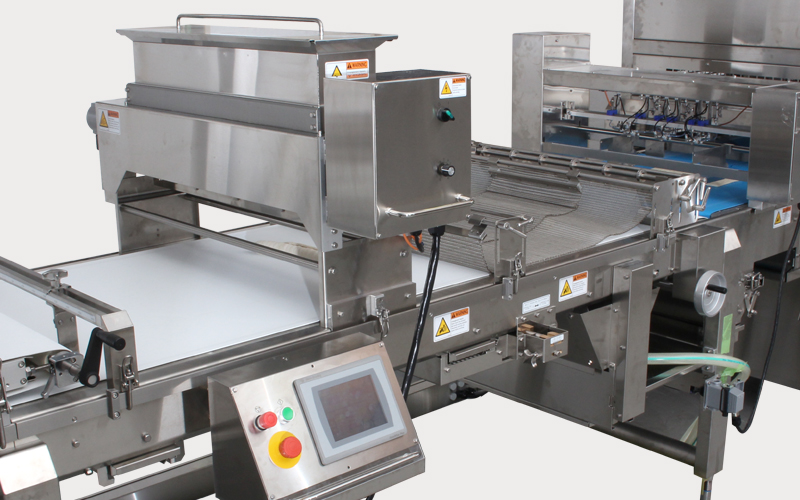 Forming Convryor
Connecting optional attachments to the Forming Conveyor allows for a variety of postforming operations.
Features
Automated production line of Artisan bread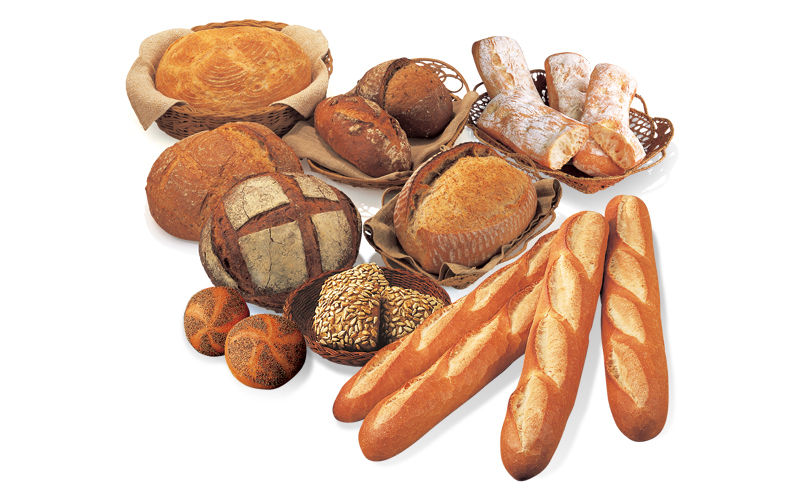 V4 Artisan Bread Line with the "STRESS FREE System", formes bread without damaging dough. Therefore there is no need dough recovering process by overhead proofer. Since no mechanical force is applied to the dough, natural and high-quality breads can be created without chemical additives.
Baguette Forming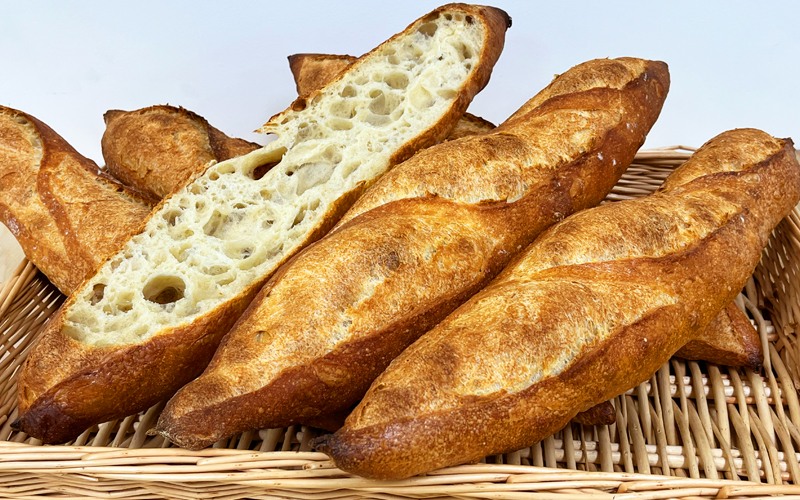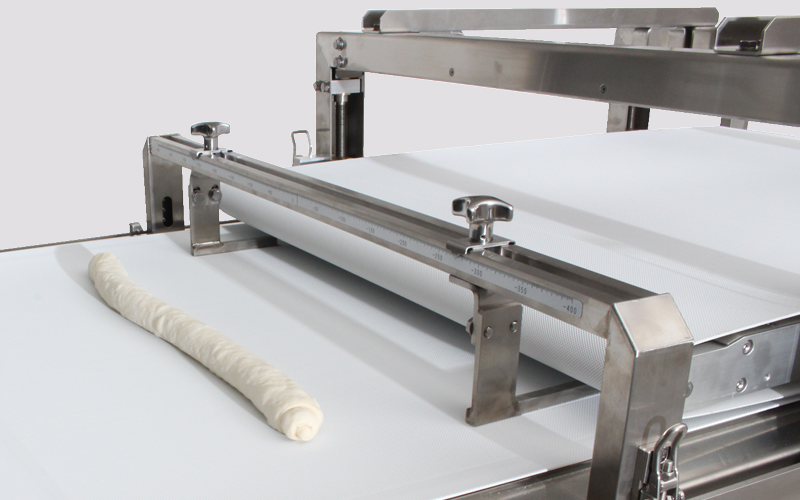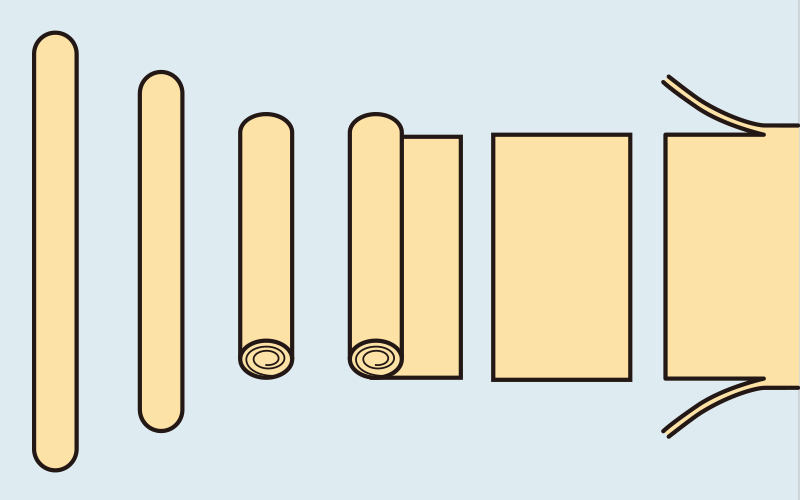 Demi Baguette Forming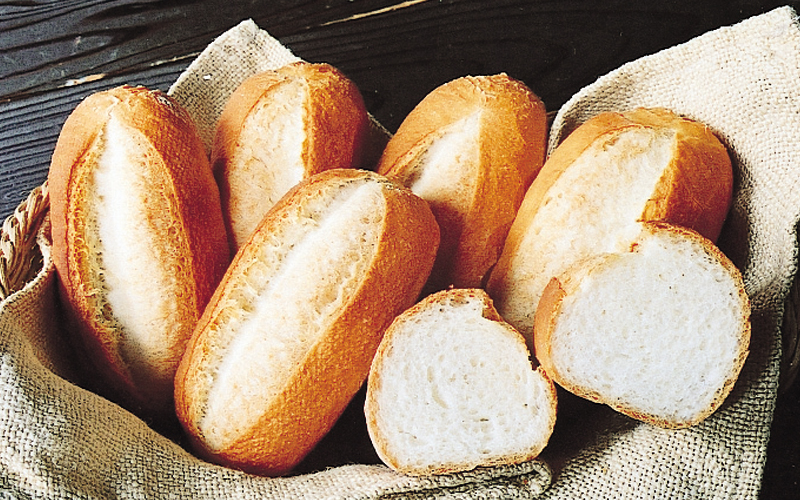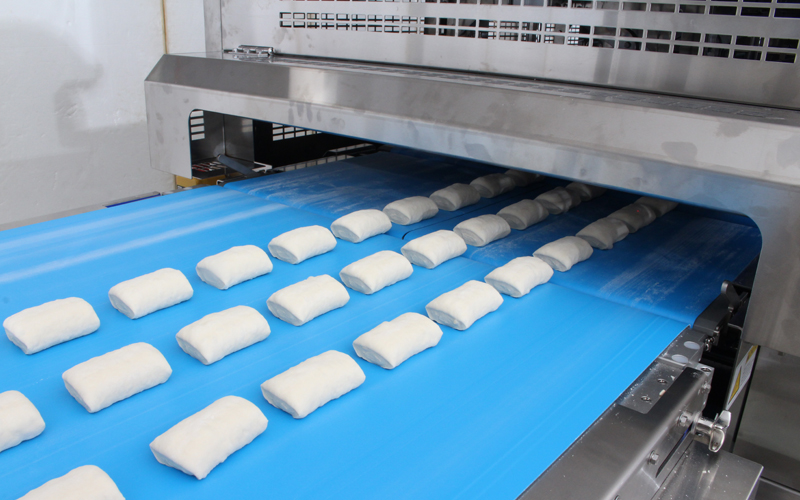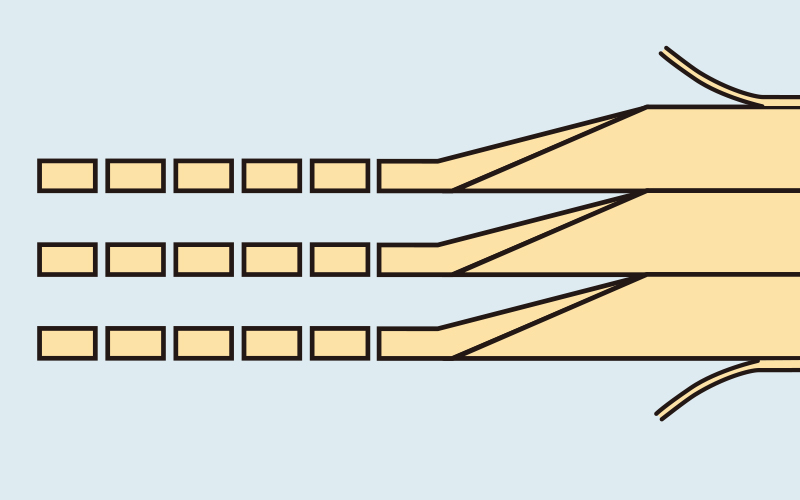 Boule Forming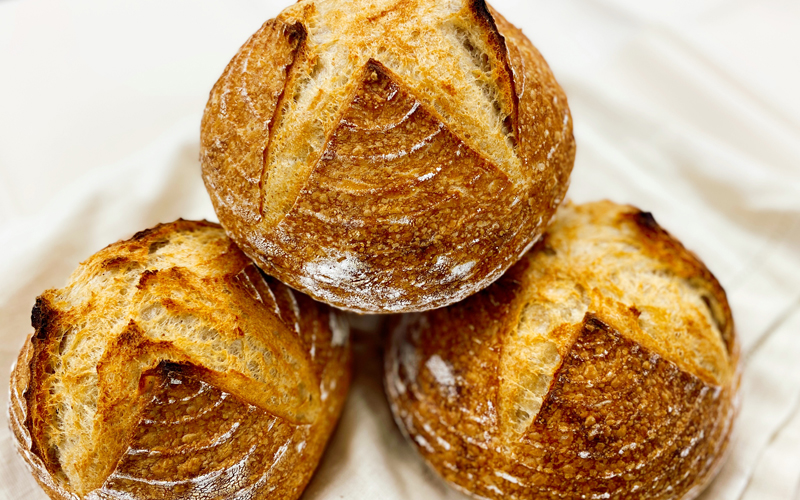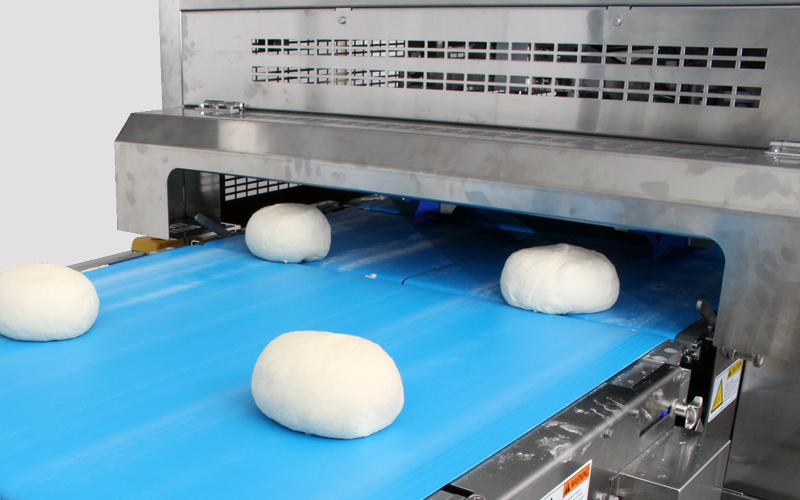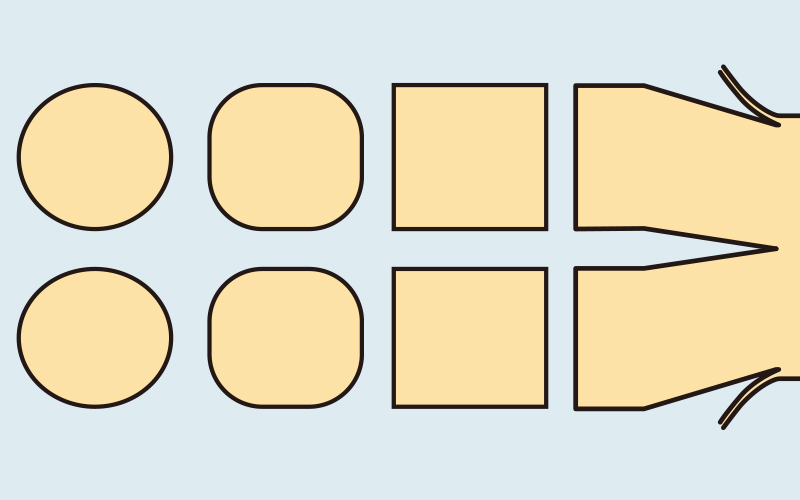 Flat Bread Forming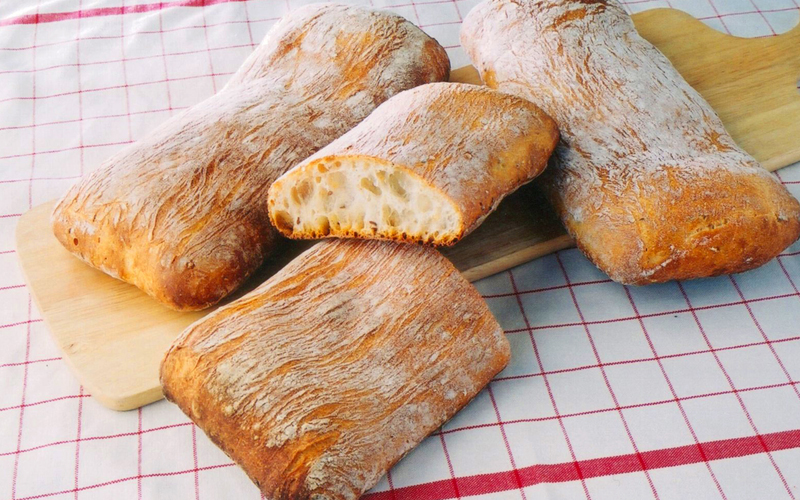 Servo Guillotine Cutter
*Width and weight size are adjustable to your product.