V4-Sheeting Line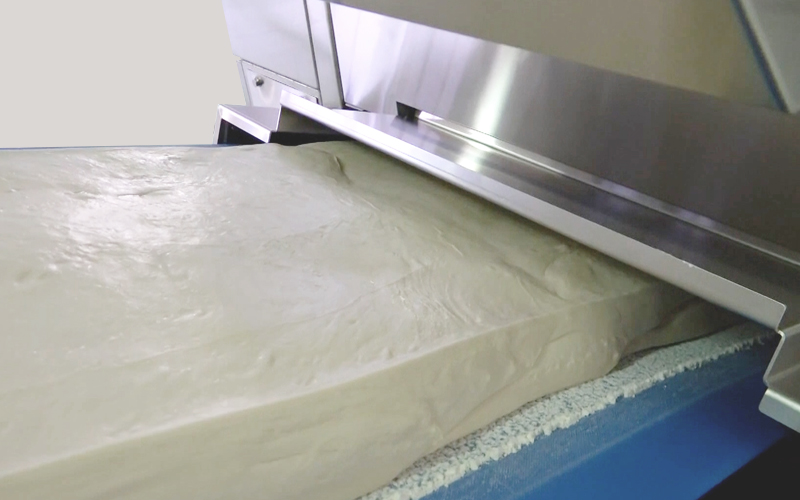 V4-Dough Feeder
By utilizing "STRESS-FREE" technology, the dough fed into this machine is discharged continuously at a constant width and thickness without being damaged.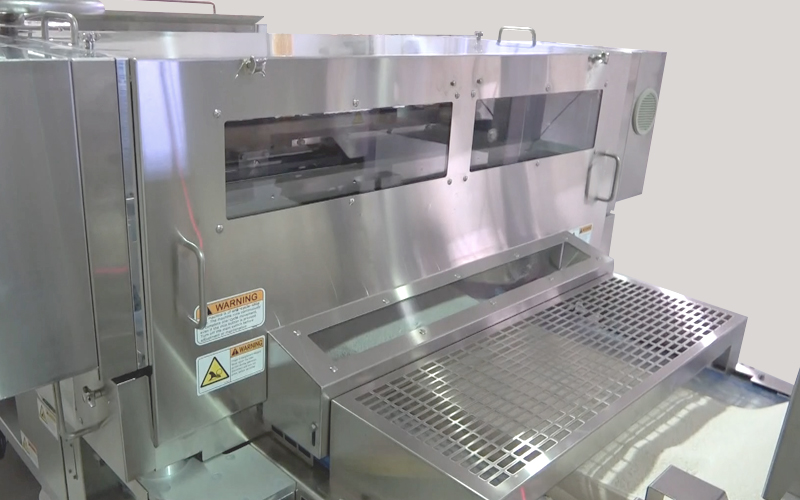 Cross Roller
The Cross Roller adjust the width and thickness of the dough sheet. The dough sheet is formed to best suit the specifications of the product being produced.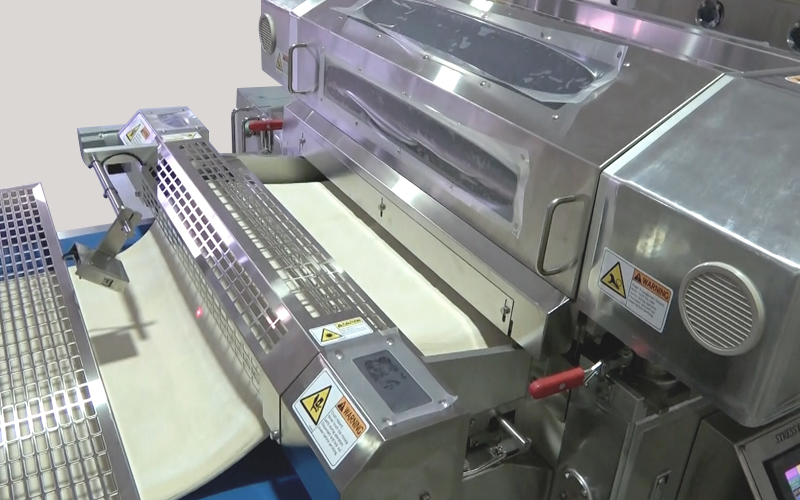 STRESS FREE Stretcher
The dough is stretched into sheets.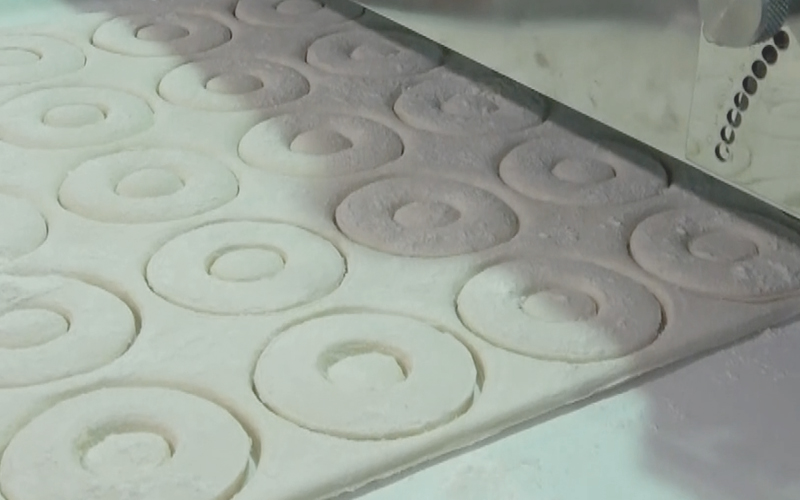 Double Rotary Cutter Frame
A rotary cutter is used to cut and shape the dough.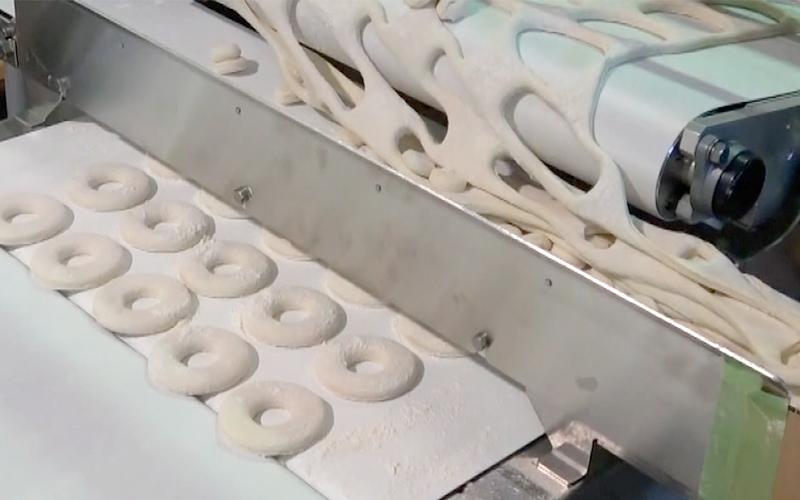 Scrap Conveyor
The excess dough is automatically collected.
Features
production image