Smart Solid Feeder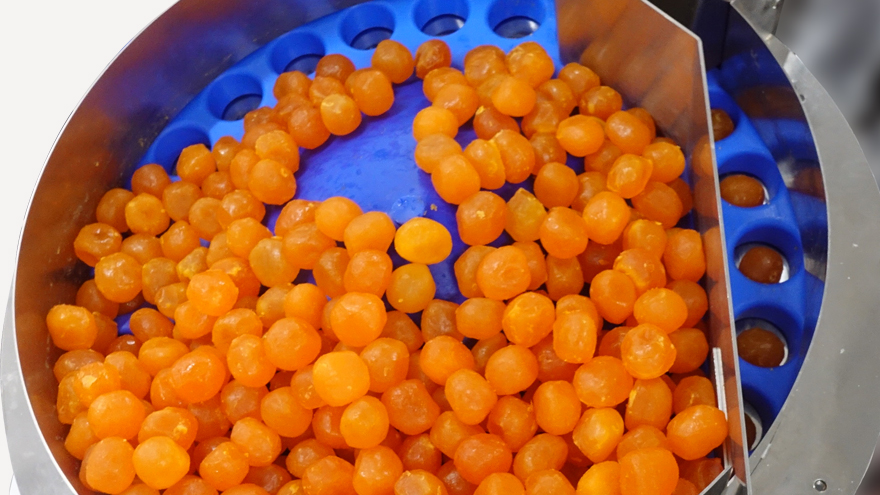 Encrusting Machine

Options
This option is to put one or two egg yorks in mooncakes used on the model KN500. 20 pcs./min(Max) for double yolk mooncakes, 30 pcs./min(Max) for single yolk mooncakes.
Features
Can save labor and improve efficiency for mooncake production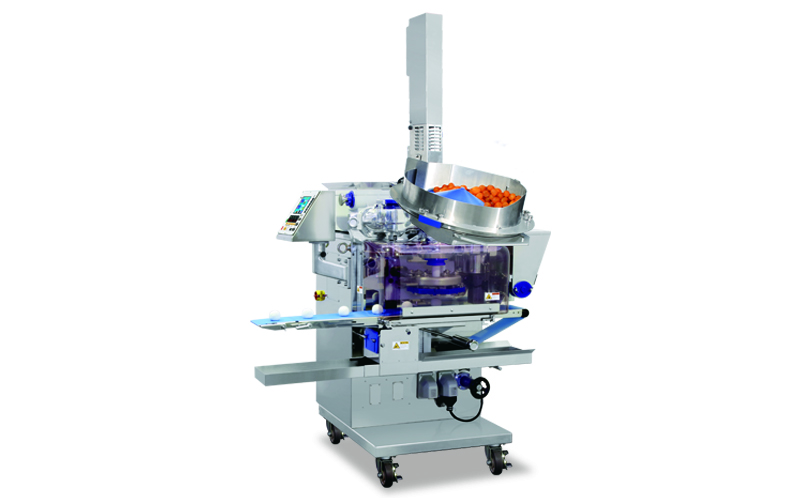 Each egg yolk falls down onto pockets by its weight with an newly designed angled disk. It can reduce the efforts of the operator involved in placing egg yolks onto pockets one by one.