Pizza Stretcher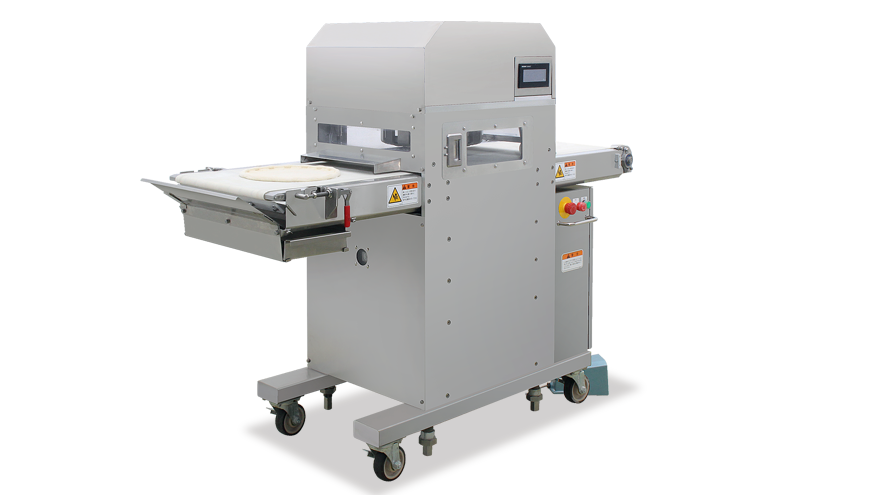 Anybody can easily make the best quality pizza like a pro. Rather than pressing onto the dough, this process stretches the dough to ensure hand-made quality. Production Capacity(Max): 1,000 sheets/h, Dough Weighgt Range: 160g – 260g, Dough Size After Forming: φ220mm, φ260mm, φ280mm
Features
Anybody can easily make the best quality pizza like a pro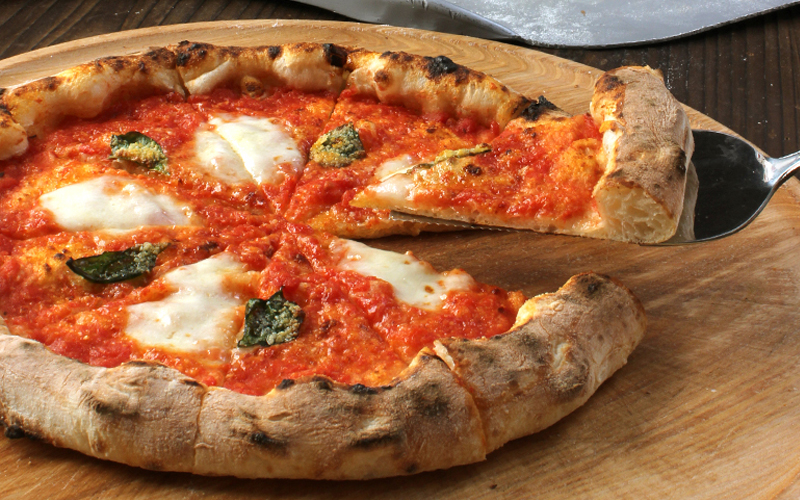 The Stress Free System causes no damage to the dough. A quick and easy way to make scrumptious pizza bases with a puffy crust. Capable of producing 1,000 sheets/h (3.6 sec./sheet).
Easy operation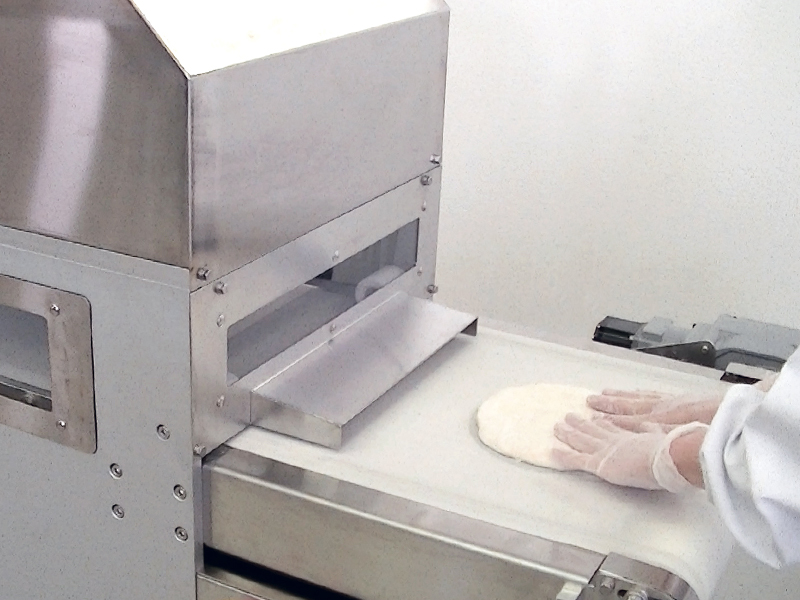 Place pizza dough on the conveyor.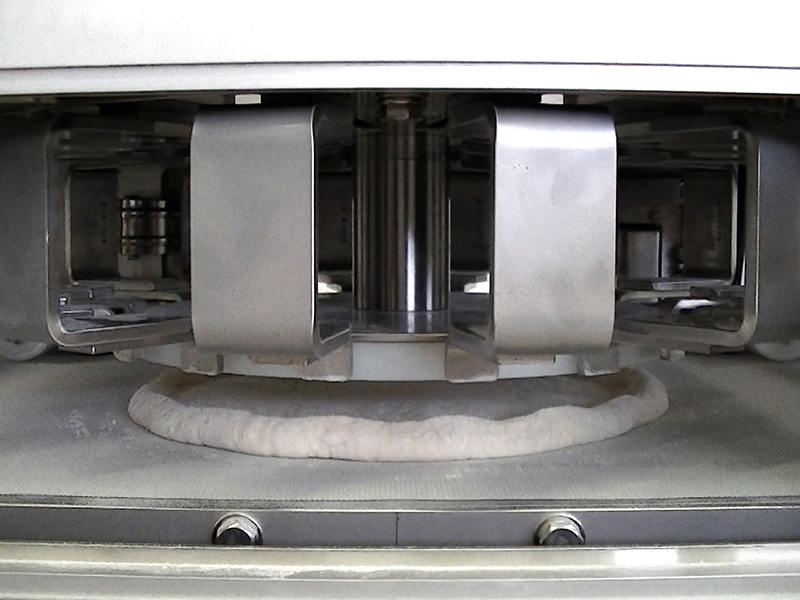 Multiple claws spread the dough ball in concentric circles.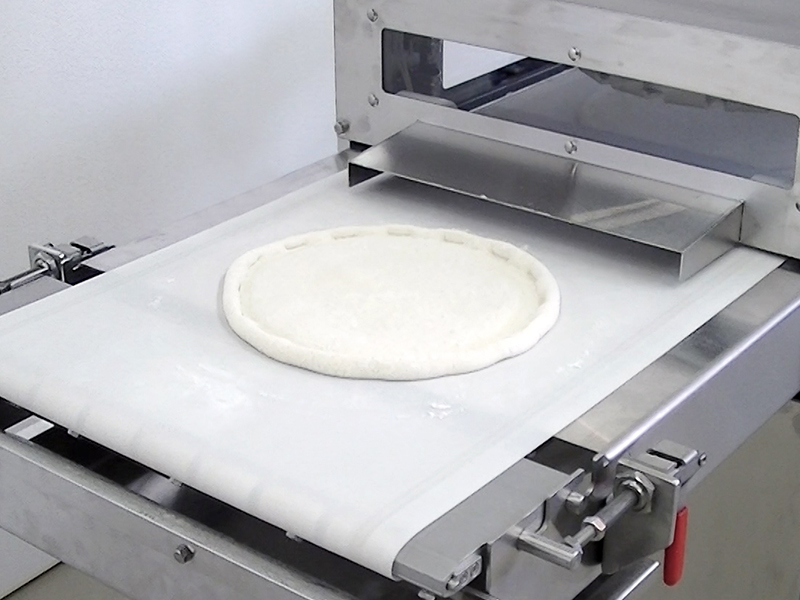 Quickly forms a pizza crust with rimmed edges.
Option
Can dock small holes on forming.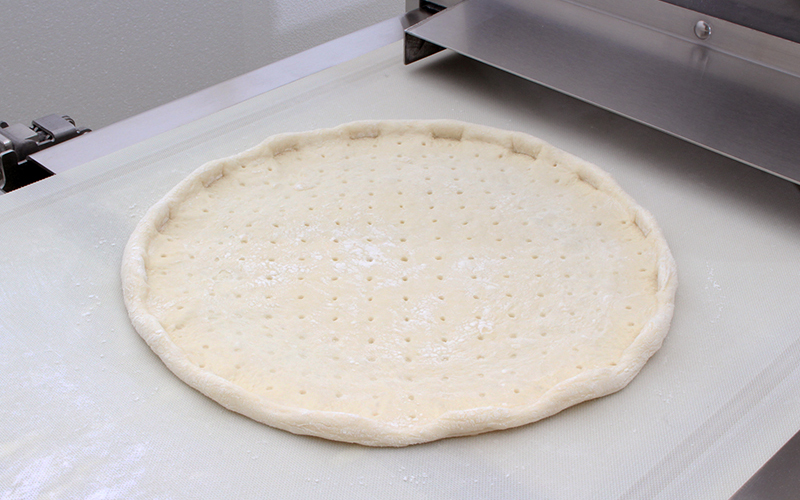 The small holes prevent the base to become uneven to create a more pronounced crust.