Compact Panner with Tray Feeder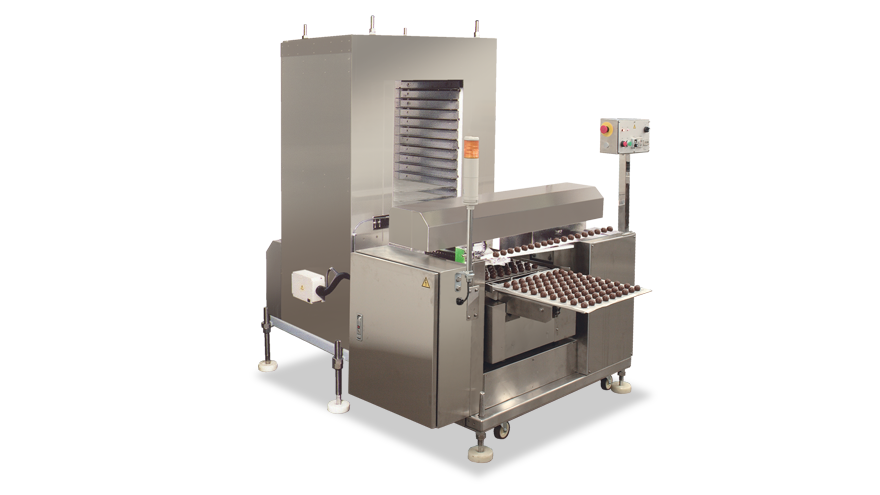 Encrusting Machine

Peripheral equipment
Automatically arranges products made by CORNUCOPIA on baking trays. Offers not only higher productivity but also deformation-free and hygienic operation without any manual contact with products.
Features
Non-deformable and hygienic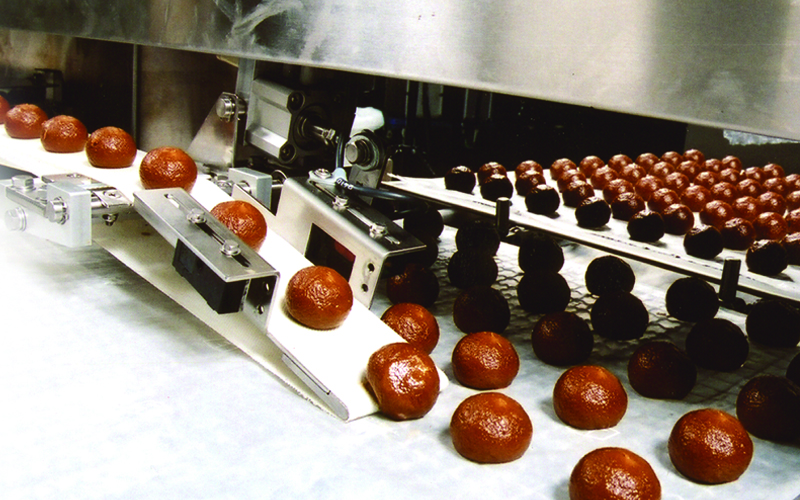 Sends trays (up to 10) set on Tray Feeder one by one, and arranges products on top evenly according to the set array condition. ※Model without Tray Feeder is also available.
Panning Mode
Continuous shuttling
Arrange products for 1 row in 1 shuttling motion Max. 10 shuttles/min (Supports 100 pcs./min)
Intermittent shuttling
Stop shuttling every time one product is arranged Max. 60 pcs./min